Pet insurance is something we never really want to think about, but when it comes to our cats, dogs, horses, birds, and rabbits, there are few things more important.
Knowing you've got cover for emergency vet bills, and the potential for financial, and often compassionate, support during end-of-life care should be all it takes to convince pet owners that pet insurance is worth it.
While standard pet insurance covers basic medical needs and often includes some veterinary check-ups throughout the year, the best pet insurance on offer in Australia offers you everything from ongoing costs, to covering long-term illness, and even the cost of cremation.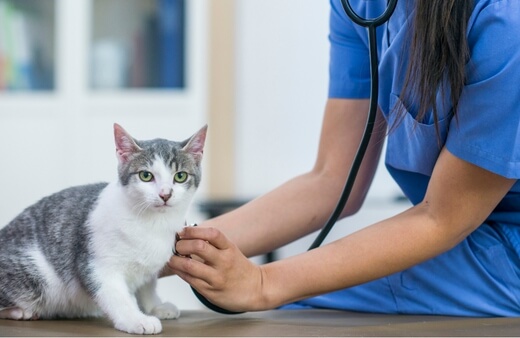 Do I Need Pet Insurance?
Pet insurance is a necessary expense in almost all cases. There have been times in my life, when I've had to cut costs, and moved to cheaper deals, but I would never be without at least some basic emergency cover for our beloved pets.
Most pet insurance offers will cost a few dollars per month, and cover at least three vet visits a year. Consider that the average cost of visiting the vet is around $30.
And the medicines you leave with are often substantially more, the average pet owner spends around $450 per year on vet costs, even for smaller animals.
As your furry family members age, those bills get higher. Pet insurance takes the stress out of those times, so you can spend them worrying about the nicer things.
What Should Pet Insurance Offer?
Pet insurance in Australia can vary greatly depending on the type of cover, the provider, and the animal. For obvious reasons, horse cover is more expensive than cat or dog cover, but cover for small pets (lizards, rabbits, chinchillas, etc.) is incredibly affordable.
What does basic pet insurance cover?
Vet visits
Prescription costs
Cremation costs
Emergency cover (bites, injury, illness)
Long-term illness, for new conditions
Pet insurance typically covers everything from sudden illness and medicine costs, but one thing it won't cover is existing illness. Consider how insurance works; you or I have a sick dog, and that dog gets seriously ill; our insurance costs cover the extensive costs of the veterinary bills; the insurance costs across all policyholders have to reflect that cost.
So, effectively, you're paying into a national health care system for pets, where everyone pays less to top up the balance when others need it. I like thinking of insurance like that. It makes it feel like less of a financial beast and more of a community of responsible pet owners.
Existing illness isn't insurable with the majority of policy providers, simply because it's an existing cost that they would be covering. In order to pay for that, other policyholders would have to foot the bill.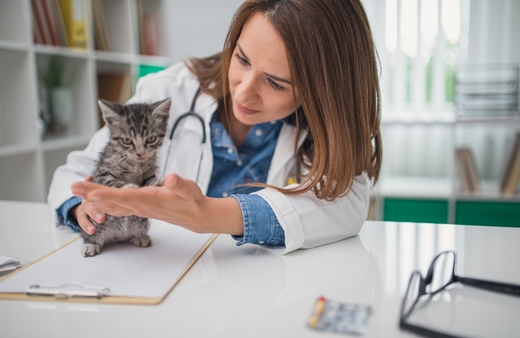 Different Types of Pet Insurance to Look Out For
There are two important terms to look out for when buying pet insurance; max cover, and lifetime cover. Both are useful types of cover, but we would strongly advise the more comprehensive Lifetime Cover option if you can afford it.
Max Benefit Pet Insurance
Max benefit pet insurance puts a cap on how much you can claim for any one illness. However, there are some providers who will pay out for pre-existing conditions via max cover, if you are lucky, for certain conditions.
Effectively, you can claim as often as you like for the medical costs related to certain illnesses, but once your spending limit is reached (in one, two, maybe ten years' time) that condition is classed as pre-existing and is no longer covered.
Lifetime Cover Pet Insurance
Lifetime pet insurance is much more comprehensive than max cover, but also more expensive. For complete peace of mind, choose lifetime insurance, which covers any new conditions for the entire life of your pet, no matter the cost.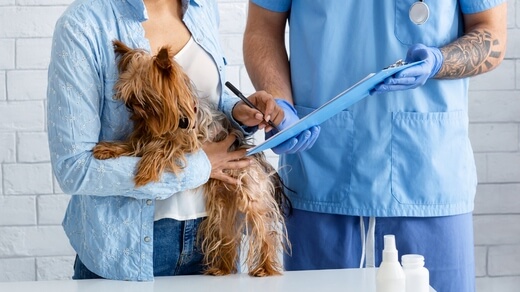 How Much Does Pet Insurance Cost?
Pet insurance typically costs between $20 and $120 per month for cats and dogs but can be higher for horses and larger pets. Find out more about pet insurance, how to buy it, and where to find great deals at finder.
Saving money on pet insurance
Firstly, it's important to run comparisons on any insurance product, not just pet insurance. I've been caught out by what seemed like good deals before, only to receive better offers in the post a few weeks later!
Check out some pet insurance comparisons and reviews from around the web before making any big financial decisions.
The Best Pet Insurance in Australia
And now for the important part. I've got a veritable farm of animals at home, and each has different needs. Some are fit and healthy, and others are very much enjoying their retirement, but they all need insurance.
One option is to look at multi-pet insurance, which can cover several pets in one household, but check the cover limits, as often they will be great for younger pets, but not cover more specific illnesses, or age-related illnesses, or cancers. (Find out when to euthanize a dog with cancer here.)
Below are my favourite pet insurers (we've used most of them over the years, but we're happy with what we've got now!
Pets on Me
Pets on Me have to be the best pet insurance brand in Australia. They're fairly new to the market, but their cover is pretty substantial. You can choose to bring bills down by selecting a higher excess, but for more expensive deals they will pay 100% of eligible bills.
As a smaller pet insurance provider, they offer brilliant customer service, and every time we've spoken to them, they clearly understand what we're going through.
Monthly prices are really fair too. We've got our cats on Pets on Me, and the bill is significantly less than we previously paid in veterinary costs.
Bow Wow Meow Pet Insurance
Bow Wow Meow seems incredibly simple to claim through and has decent personalised quotes available online, or by phone. They are quickly starting to outsell policies from RSPCA and Medibank, who have been around for donkey's years.
Petcover
Petcover provides specialist insurance for small pets, including birds, reptiles, and turtles, and have exceptional customer feedback. Their small animal or exotic animal cover is ideal for anyone with several pets too, as they offer a standard multicover rate, which can be rolled into dog and cat insurance, or combined with other small pets.
Pet Insurance Australia
Pet Insurance Australia makes setting up new policies really simple but does have a habit of lifting monthly premiums after the first year. Like all insurance offers, you can negotiate any rising costs over the phone, but it's never fun to have that conversation.
Despite some issues around pricing, Pet Insurance Australia is a trusted brand, with plenty to offer, particularly for more vulnerable pets.
Woolworths Pet Insurance
Woolworths pet insurance, much like their home insurance, seems to be a necessary evil for pet owners, rather than a joy. Their products are reliable, but their costs can be astronomical, with price jumps of over $100 per year.
If you want an established insurance brand for the sake of continuity, Woolworths is good, but they don't have the same customer-first approach as smaller brands.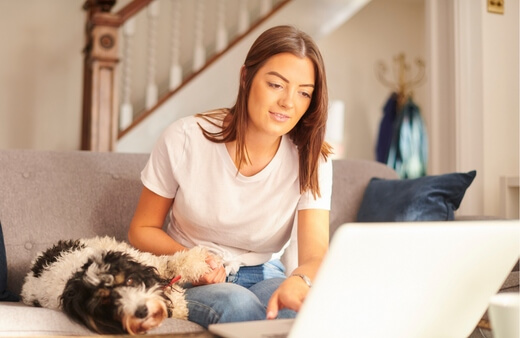 RSPCA Pet Insurance
The RSPCA is one of the biggest insurance companies in Australia. Their sole purpose is the protection of animals, so it's understandable that so many Australians trust them with their pet finances.
The price of insurance with RSPCA is higher than some, but certainly not extortionate, and if you can find the right policy, all their centers are packed with people who clearly, genuinely, care about pets.
Medibank Pet Insurance
Medibank might not be the biggest pet insurer out there, but they're also not the smallest. That means they can turn around claims efficiently, but don't feel like a faceless corporation.
I know it sounds pedantic, but if something goes wrong with your pet, it's important to feel like you have a friendly face on the other end of the phone.
The monthly premiums are fairly average, but their cover is more extensive than other larger companies too.
Bupa Pet Insurance
I didn't know BUPA did pet insurance until recently. They might not be the most compassionate insurer, but their multi-national health care operation at least makes them efficient, which can be important when you need a fast response.
Their products are pricey, but for existing BUPA members get a discount on per insurance, and you can find some good offers for standard insurance rates directly from BUPA.
RACQ Pet Insurance
RACQ covers 80% of any veterinary costs up to $12,000 which can be a big relief when you really need it. The premium and 20% excess might seem high, but for significant bills like that, there are few insurers who will cover those kinds of vets' bills.
Consider that emergency overnight stays for pets can cost in excess of $1000 per night. If a sudden problem hits, and they're in for a week, plus prescription costs, that $12,000 cover will be the best thing you've ever bought.
Coles Pet Insurance
Supermarket pet insurance might seem pretty faceless, but they often offer the best value pet insurance products. Coles' basic pet insurance covers injury, illness (including ongoing cancer care), and 100% of the cost of vets' bills back for qualifying illnesses.
Their comprehensive cover and premium cover goes further and will pay for the costs of any illness throughout your pet's life. Pre-existing illnesses which have been cleared up, are also covered in case of recurrence.
NRMA Pet Insurance
NRMA offers pet insurance that links with car or home insurance. Their Pet Plus policy covers injury to pets while driving, and a Pet lover's premium can be added onto existing home insurance to cover veterinary costs up to $2000, as well as boarding or overnight costs as a result of damage to the house.
While this cover isn't exactly comprehensive, it's better than nothing, and means adding a little to an existing policy, rather than taking out a whole new expense.
Pet Insurance Frequently Asked Questions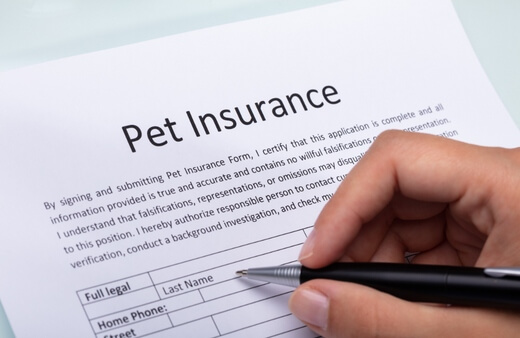 What should I look out for in pet insurance?
Be aware of potential hidden costs, and look out for the treatment limits when buying pet insurance. Vet fees or treatment costs are usually stated clearly, but it's worth being clear with your potential provider about the excess coverage, and the percentage of treatment costs.
Does my pet really need insurance?
Your pet absolutely needs insurance. There is no world where pets should be uninsured. I've been in positions where we've had to cut costs, and been without pet insurance for short periods, and it's astonishing how quickly vet costs can add up without a good insurer who's got your back.
What is the disadvantage of pet insurance?
Pet insurance is expensive. There's no gentle way of putting it. If you've got multiple pets at home, the costs of pet insurance often feel more than they're worth… until something happens.
If your pet insurance is getting too expensive, shop around for better deals, or consider multi-pet insurance which can quickly bring costs down.
Can you get pet insurance if your pet is already sick?
Some insurers will cover the costs of pets with pre-existing illnesses, but often this is limited to 'previous illnesses that have been cured'. As a rule of thumb, ongoing illnesses that are currently being treated cannot be covered by pet insurers.
How do pet insurance companies know about pre-existing conditions?
Pet insurance products link up directly with veterinary records, showing them any pre-existing conditions your pet has been treated for.
While some vets do not keep comprehensive records, particularly if you have moved to them from another brand, the majority of good vets share records with each other, to keep full track of your pet's health throughout their life.
Are you covered with pet insurance straight away?
Some pet insurance policies start from day one, others start from specified dates. For obvious reasons, it's best to choose products that start straight away, but if you are changing providers, make sure you are not double charged, and that your new policy starts on, or after, the day your previous policy ends.
Does pet insurance cover heart problems?
Not all pet insurance products cover heart problems, but most will. When you narrow down your search for providers, check the small print under 'conditions'.
There will be a clear list of illnesses and exemptions so you know what to choose, and what to avoid. For example, a horse whose parents had heart conditions may not have current heart conditions but is more likely to have them later.
Check out this guide to learn more about horse insurance and the things you need to consider before getting one.
Which is better: pet insurance max benefit or lifetime?
Lifetime insurance is a significantly better and more comprehensive insurance product than max cover. Max cover is more affordable, but will only cover each condition up to a certain amount.
Max cover can be extended, and often renewed, but lifetime pet insurance is a far more reassuring product.
What pets can be covered by pet insurance?
Pet insurance covers pretty much every pet imaginable, from lizards to horses, from birds to dogs. Obviously, each provider will have its own limits, so make your life easier by searching around for specific insurance products for dogs, cats, horses, etc.
Choose the Best Pet Insurance in Australia
Insurance is a confusing world, particularly when it comes to end-of-life care and cremation. For me, choosing the best pet insurance isn't about money, it's about compassion.
Smaller pet insurance providers are made up of caring people, often with pets themselves, who care, and want to help. When I'm worried about my pets' health, I want to know that someone understands that worry, and is willing to make the financial part easier through the pet insurance.