For obvious reasons, horse insurance are more expensive than cats or dogs. Horses need specialist vets and expert care, but like most Australians with a horse, it's never about the money.
A horse is a friend for life, and it's our responsibility to protect them when they can't do it themselves. Horse insurance is designed specifically around the needs of horses, including theft as a standard cover option.
I wanted to take some time to break down the basics of horse insurance, so you know what you're looking for, but we've also gone through some of the best horse insurance providers in Australia to help you find a good deal.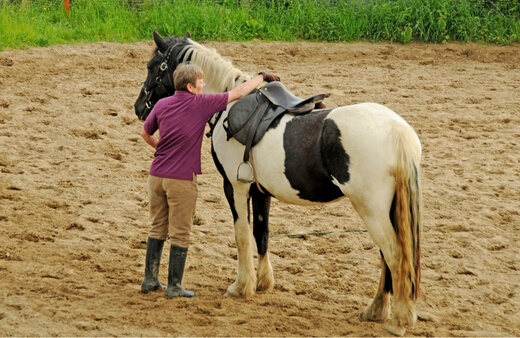 Do I Need to Get Horse Insurance?
Horse insurance can cover accidental injuries, minor medical concerns, and emergency surgeries, but it's important to choose the right one to suit you and your horse.
Riding horses need specific cover to cover injuries caused while riding while breeding horses and mares need more specific insurance to cover pregnancy care, and birthing.
Follow our guide below to find the best horse insurance in Australia.
What Should Horse Insurance Offer?
Horse insurance isn't usually age-specific, and will generally cover horses from birth, through to old age, keeping your best friend insured against anything the world throws their way.
Due to the considerable investment of horse insurance, there is often a waiting period, so it doesn't cover immediate accidents, and can take up to a month to kick in.
Thankfully, once it's kicked in, horse insurance generally covers health concerns as well as theft of your horse or associated equipment.
What Does Horse Insurance Cover?
Basic horse insurance or general horse insurance will cover:
Mortality and necessary euthanasia
Veterinary fees against common illnesses (more expensive insurance covers a wider range of illnesses)
Injury & emergency surgery
Loss or theft (generally up to the lowest valuation of your horse)
Public liability cover (in case your horse injures someone in your care or a member of the public)
Loss or theft of equipment (usually including trailers)
Loss of use (usually for riding horses, or working horses, where an injury causes loss of income for the owner)
But what about the more specific deals? I want to take a quick look at how general horse insurance differs from more conditional insurance next.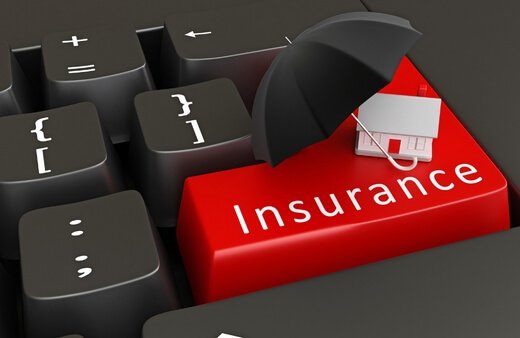 Different Types of Horse Insurance to Look Out For
As well as general horse insurance, there are three really common types of horse insurance that cater to working horses and breeders. One, though perhaps less common, is cover while riding.
Cover while riding
Cover while riding can be included on standard insurance, but will add to the premium. Essentially, it's covering any injury to you, your horse, or anyone else who might be riding your horse.
All the standard benefits are included, but it's worth considering the added premium as it often goes further towards dental and accident cover than standard public liability.
Show horse cover
Show horse cover can be taken out separately from general horse cover, but I'd advise looking at the two together. All show horse cover is added, as extra protection against loss of use due to injury or pregnancy.
Even the most loved family horse can also be a working horse, for show jumping, trials, and beauty pageants. Injury doesn't mean it's time to lose the horse, but it helps to know that you're financially covered for their care in any situation.
Thoroughbred, breeding, and pregnancy cover
Insurance for thoroughbred horses, particularly those used for breeding is an added premium on most horse insurance policies. Because the main purpose of insurance is the health of the animal, infertility is not standardly covered.
If your horse is a breeding mare or stallion and they become infertile or prove infertile without prior knowledge, that can have a big impact on your income.
Again though, they are a valued member of the family, so insurance will cover the value of the horse, whether that's for care costs, or to stump for a friend that can be more useful in the breeding department!
Mare and foal cover is usually included in this, and will cover for pregnancy-related issues, during and after birth. This type of cover will usually need discussing over the phone though, as it will relate largely to the value of your horse or pony.
How Much Does Horse Insurance Cost?
Depending on the type of insurance, horse insurance can cost anywhere from $40 to $900 per month. Obviously, working horses come with a higher premium, and pet horses used for pleasure riding are less likely to come to harm.
The higher your premium, the more you are covered against though. For example, a typical show jumping horse can be insured for around $70-800 per month, with a cover of up to $20,000,000 in public liability, and around $20,000 in mortality cover, or loss of use.
Pet horses tend to be covered for much less ($40-100 per month) with some veterinary care included, and a fair value for mortality cover.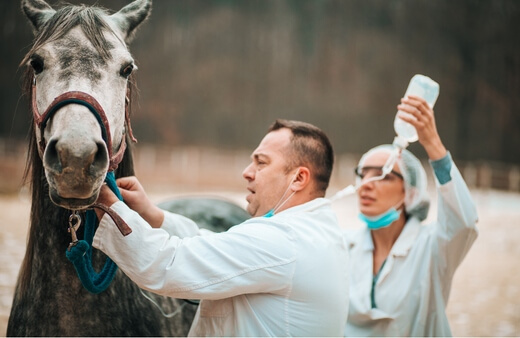 Saving Money on Pet Insurance for Horses
Taking out a whole life cover, and sticking with one provider is the best way to keep costs down. As horses age, new providers will reflect their age and a higher likelihood of illness or injury in your premium.
Lifetime cover spreads the costs over a horse's entire lifetime. Though it's worth noting that even lifetime cover will rise with inflation.
Grazing and pleasure horses are cheaper to insure, and value is determined by a number of factors, including use. Insuring multiple horses brings the price-per-horse down significantly too!
The Best Horse Insurance Providers in Australia
Petcover
Petcover offers the widest range of horse insurance, but it is aimed at pet horses rather than working horses. If you want to insure against loss, theft, or injury, with limited public liability, then Petcover is the way to go. Their lower premiums reflect the reality of horse keeping for most of us, without subsidising working horses.
Petcover will pay out for injury on day one of your cover, but there is a 21-day waiting period for nearly all illness claims on any of their current products.
Affinity Equine Protection Insurance
Affinity Equine Insurance package is average, in a good way. They're not just covering pets and pasture horses, but will pay out to the value of the horse, or tack and saddlery when needed.
Veterinary fees are covered up to $7500 per incident too, which is reassuring for most horse parents.
IRT Horse Insurance
Horse insurance or stallion insurance from IRT covers your horse, its tack, and any trailers up to the market value of your horse and kit. For an added premium, you can choose emergency surgery cover, and permanent disability or insurance for colic surgery.
Aon Horse Insurance
Aon are great for younger horses but have an age limit of 19. While that can be tough for anyone with mature or veteran horses, it does keep the monthly cost down for anyone with working horses, or breeders.
Obviously, go elsewhere if you want to insure an old family horse, but Aon is a respected insurance provider who understands the reality of horse keeping and wants to make insurance more affordable for the majority of their lifetime.
AIS Horse Insurance
Our best life insurance cover is from AIS. Their standard package covers injury and illness from foals through to veteran horses and can be adapted for show horses at higher premiums.
Even their standard pack covers basic public liability too, so they're well worth considering for equine insurance.
Horse Insurance Frequently Asked Questions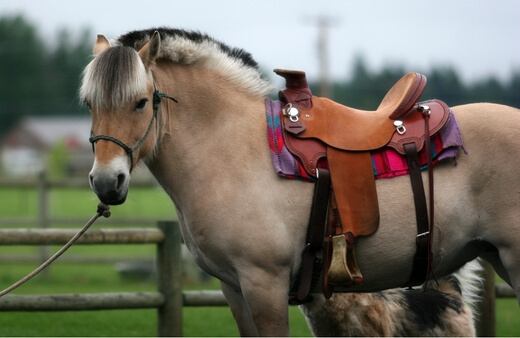 How much horse insurance do I need?
Horse insurance cover varies. How much cover you need depends on the breed, quality, and use of your horse. Identical twin horses could be insured for either $40 or $800 if one was solely a grazing pet, and the other was a show jumper.
What horse insurance should I get?
Horse insurance is typically sold by use. General horse insurance is the most popular in Australia and covers most of the medical needs of your pets, or grazing horses.
For show horses, racers, and working horses, premiums go up in increments but choose the appropriate insurance for your horse's main purpose.
Is lifetime horse insurance worth it?
Lifetime horse insurance might seem expensive at first, but it will significantly reduce spending on older horses over their lifetime.
For me, lifetime horse insurance is the only sensible option as it covers all eventualities and is nearly always cheaper in the long term.
What horse insurance covers dental?
Pretty much all horse insurance providers offer dental plans or emergency dental treatment for you and your horse as part of their standard cover.
Can you get pet insurance if your horse is already sick?
Sick horses are still insurable but their premium will be significantly higher if you ask to include pre-existing illnesses. If you choose to go for a lower premium, you will need to foot the bill for existing illnesses but will have a lower monthly rate.
Are you covered with horse insurance straight away?
Most horse insurance companies have a waiting period before insurance kicks in. This is usually around 20-30 days. If you need horse insurance to start faster, talk directly to insurance providers as many will be willing to make it work.
Looking to get insurance for your other pets? See our list of the best pet insurance available in Australia.
Take Your Pick from the Best Horse Insurance in Australia
For those of us with horses, whether they're working or pets, we know exactly how much love we can give them, and just how much comes back in return. You can't put a price on that, but finding the best insurance means you'll never have to stress about the prices others put on it.
Horses, like it or not, have a value attached to them. Well-bred horses are worth millions and their insurance premiums reflect that, but for your basic pet, you just need to get basic health insurance or general insurance for your horse.
With that in place, their dental and health plans are sorted, and you can just enjoy their company. Those are everything you need to consider when deciding which horse insurance to go for.