When we lose a pet, it is helpful to have something to remember them by.
The pain is often eased when we are able to express our love for them in a lasting manner.
Continue reading for more on pet memorials in Sydney for your beloved pets.
Pets are Beloved Members of Our Families
Our furry, four-legged friends become family members over the years. Their wagging tails or purring cuddles ease our tensions after a bad day. They are there for us with unyielding love when our hearts are broken.
It stands to reason that when we lose these beloved members of our family, we hurt as much or even more than losing a human family member.
For many of us, our pets become our children when we can't have biological children, or when they've grown into adults and left the nests.
Or possibly they become like siblings when we are only children. They are our friends we can talk to about anything and they don't pass judgement.
For all of these reasons, and for all of the others that are unique to all of us, our pets hold special places in our lives and when they pass, in our hearts.
What to Do When Your Pet Dies
Talking about losing a beloved animal friend is never easy and thinking about what to do when your pet dies is even more difficult. To make things a little easier, following is a step-by-step plan to help you know what to do.
The very first thing you have to do is deal your pet's body. You may want to call a friend to help you. You will then need to make arrangements for you pet to be picked up or delivered to a pet crematorium, if that is your choice.
You may wish to have a memorial service for your pet, have him buried in a pet cemetery, or opt for a backyard burial. Whatever you choose for your pet's final resting place, there are several options.
For even more information about what to do when your pet dies, take a look at our blog post here.
Difficult to Cope With The Loss of a Pet
For many of us, we are unsure how to cope with losing a pet. Often, others around us act like losing a pet isn't a significant event in one's life. And to some, it probably isn't. For those of us that love our pets like members of our family, it is a huge loss.
However, losing a pet is different. We aren't offered bereavement time from work due to the death of a pet. We usually don't have funerals or services to honour the life of a pet.
It can be difficult to know how to come to grips with the loss of a pet and understand how to move forward.
A pet memorial is just one way to help us through the grief process.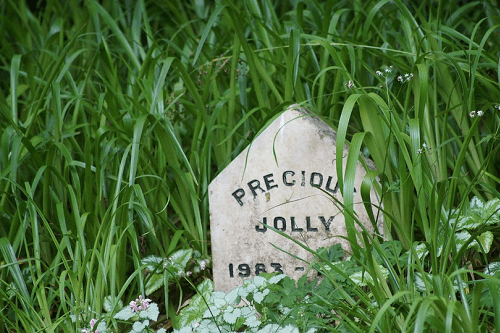 Pet Memorials Help Us Heal
Pet memorials can help us journey through the healing process. Part of healing is remembering those we've lost. Here are 100 loss of pet quotes, you are not alone on this journey.
Pet memorials are usually created with your personal preferences in mind. You can make it as special as your beloved pet that has passed.
DIY Pet Memorial
You can create your own pet memorial with just a bit of creativity. Your pet's memorial is as unique as your bond with him or her.
Try planting a tree or flowering bush in their honour. Or create a piece of custom art that represents your feelings for your pet. Pick up a nice pet related photo frame and put your favourite photo of your pet in it.
Put together a keepsake box and fill it with mementos such as photos, your pet's collar, their favourite toy or two. Scatter his or her ashes somewhere special. Decorate the urn with a collar and set a toy or framed photo next to it.
A Variety of Pet Memorials in Sydney
Pet memorials in Sydney have available many different keepsakes and urns to help celebrate and remember the life that you and your pet shared.
Most pet memorials incorporate a photograph of your pet, their name, maybe an inscription or a paw print. Pet memorials in Sydney range from small to rather large.
Pet memorials also make an inspired gift for a friend or family member that has recently lost their pet. Sometimes it can be difficult for someone to feel up to making those decisions to create their own pet memorial.
Because They Leave Paw Prints on Our Hearts
Each pet we are lucky enough to have as part of our lives is unique in their special ways. Every pet has their own personality. Because of this, they each leave their own special paw prints on our hearts.
Unique, custom pet memorials in Sydney are a wonderful way to help us heal, remember and honour them for the days and years to come.