Have you ever considered a pet cemetery in Perth for laying your pet to rest?
As a pet owner, it is likely that you will outlive your pets.
What are your options once your pet has passed away?
Many pet owners are finding that burying their beloved animal friends in a pet cemetery helps to ease their grief while giving their pet a permanent final resting place.
We've gathered information for you to help you decide what is best for laying your pet to rest. Keep reading for more information on pet cemeteries in Perth, and more.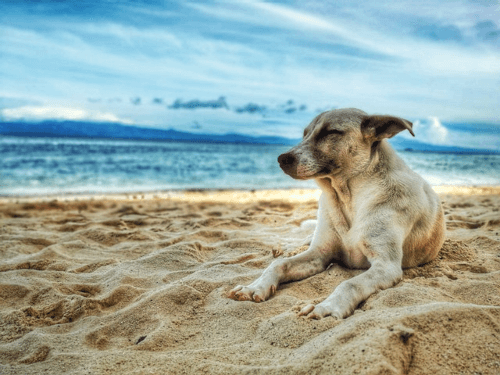 Our Pets Deserve Dignity in Death
For many pet owners, our pets become like family over the years.
Perhaps your child has no siblings, then the family dog probably feels like a sibling to your child.
Maybe you don't have children and your pet is every bit your "fur-baby."
Whatever the case may be, for most of us, pets are more than just pets.
They are family.
Losing a pet can be as hard, if not more so, than losing a family member. Maybe it is because of the short time we have them and the impact they make on our lives in that short time.
Whatever the reason, as pet owners, we want to lay our pets to rest with the same dignity and respect that we show our human family members.
Why Choose a Pet Cemetery in Perth For Your Pets Resting Place?
Pet cemeteries offer pet owners another option for their animal friends remains. 
For many years, pet owners have allowed the veterinarian's office to take care of the remains or they have possibly buried them in their gardens.
These are both fine options. But some pet owners feel the need to go further with laying their pet to rest.
A pet cemetery in Perth allows your pet to have a final, permanent resting place.
You will be able to visit their grave. Some cemeteries even allow you to bring your current pets with you.
You will not have to worry that if you move you have to leave your pet behind in your garden.
Your pet's grave can be personal and unique with headstones or plaques.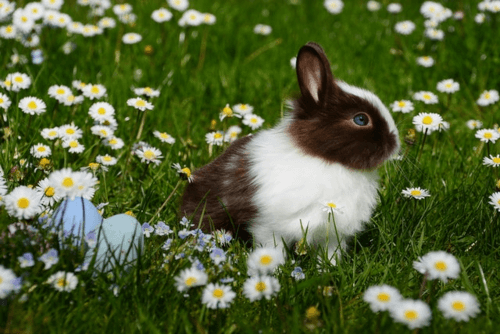 What Is the Procedure for Burying your Pet in a Pet Cemetery in Perth?
If possible, making prior arrangements is always the best plan. However, that isn't always possible and we understand that. 
Most cemeteries have a representative that can assist you with planning.
After your pet has passed, call the pet cemetery in Perth right away as most will collect your pet directly from the veterinarian's office or your home.
While it is difficult to let go of your pet, letting the professionals take over is for the best.
Certain procedures need to be followed and they can handle that for you.
Once a pet cemetery in Perth picks up your pet, you can work out details for your unique situation. If you wish to have a funeral service you can work that out with the cemetery.
If they don't offer that service themselves, they usually will allow you to bring in your own funeral service provider.
Many pet cemeteries have a chapel or viewing room that would be appropriate for a small service.
Where is a Pet Cemetery in Perth Near You?
There are three cemeteries for animals in the Perth area. 
Lawnswood Pet Cremation and Cemetery
Lawswood Pet Cemetery is landscaped beautifully with native plants. Your pet will be buried in a private plot with a plaque. Lawnswood will try to bury your recently deceased pet with prior pets, if possible, at your request. The cemetery has separate sections for burying ashes with a plaque included as well as a section for scattering ashes. Additionally, Lawnswood Pet Cemetery in Perth allows your current pets to visit the graveside as well. 
Lawnswood Standard Burial Fees
(based on pet size)
Under 1 kg      $259
1 – 9 kg             $355
10 – 24 kg        $370
25 – 39 kg        $390
over 40 kg       $440
Includes engraved plaque
Lawnswood Ashes Burial Fees
(based on pet size)
under 1 kg       $229
1 – 9 kg             $305
10 – 24 kg        $340
25 – 39 kg        $360
over 40 kg       $410
includes engraved plaque
Located in Avon Valley, east of Perth
Ph 08 9521 4185
Email: care@lawnswood.com.au
Website: https://lawnswood.com.au/traditional-burials/
Flatfield Cattery and Garden of Rest
Your pets will be buried in individual plots for a dignified farewell. The cost of burial includes collection from Perth or Dundee, grave marker, a plant for the grave and the funeral. 
Fees for Burial
Cats begin at £250
Dogs begin at £300
Horses begin at £700
Other pets as arranged
Flatfield, Errol, Perth PH2 7RW
Ph 01821 642 334
07469 718 379
Email:  cats@flatfield.co.uk
Website: http://www.flatfield-cattery.co.uk/garden_of_rest.shtml
Corrigin Dog Cemetery
Corrigin Dog Cemetery was established in 1974 and isn't owned or operated by anyone officially, however, a local resident of Corrigin takes care of the cemetery grounds. 
Ph 08 9063 2203
Ph +61 8 9041 1688
Brookton Highway 5 km west of Corrigin
Corrigin Kondinin Road
Corrigin, WA 6375
Pet Funeral Services
Lawnswood Pet Cemetery provides funeral services as part of their burial services. They have a sizable selection of personalised grave markers made from tumbled river stones, granite, clay, and sandstone. They also carry eco-friendly caskets for burial. 
Located in Avon Valley, east of Perth
Ph 08 9521 4185
Email: care@lawnswood.com.au
Website: https://lawnswood.com.au/traditional-burials/
Passing Paws
Passing Paws Cremation Services also offer funeral services to assist you honouring and saying goodbye to your pet. They offer a modest selection of grave markers such as river rocks and granite plaques.
Ph 08 6444 6670
93062736
Email: support@passingpaws.com.au
Website: https://www.passingpaws.com.au/related-services/pet-funeral-services/

A Pet Cemetery in Perth May Just Be the Right Option for Your Beloved Companion
Saying goodbye to a loved one, be it human or animal, is never easy. But having a permanent location to go visit your beloved pet may help ease your pain.
Laying your pet to rest in a pet cemetery and having even a small service can be a wonderful way to honour your pet and give him a dignified farewell.
Choosing a pet cemetery in Perth may be what you and your family need to lay your family pet to rest.