The best cat insurance in Australia is there to provide that peace of mind, so you know that when something happens, you can deal with it.
Cats are one of life's great joys. Their longing looks and knowing stares see deep into our souls. No matter what happens to ours, I know we'll keep them safe, and be able to get them help.
To help get you to that place, and keep your beloved cats in tip-top condition, I've run through some of our favourite cat insurance brands, from trusted big names to some newcomers.
But first, I'm going to run through some of the more important details of what to look out for when buying a new cat insurance product.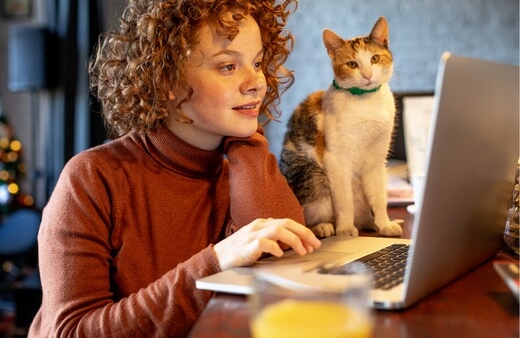 Do I Need to Get Cat Insurance?
There are two types of cats in the world; indoor and outdoor. It's not just their habits, their personalities that change with how they move. Outdoor cats take risks, get into fights, and find danger in the weirdest places.
Indoor cats are more timid and needier, and they even live longer, less stressful lives, but in both cases, they will give you love and attention when you need it (and definitely when they do!).
Regardless of where your cat roams or doesn't though, you need cat insurance. From snake and insect bites to injury or illness, cats have extortionate veterinary bills that quickly add up. Insurance makes sure you can always afford it.
What Should Cat Insurance Offer?
Cat insurance should offer compassion just as much as financial support, but that can be pretty hard to quantify, so let's stick to the financial cover:
Dental care is widely covered
Basic health conditions (cancers, IBS, skin problems, hearing, or eye problems)
Injury
Cremation
Euthanasia
Pretty much any cat insurance package will cover those essential needs, but there are some more essential things to look out for. For example, will cat insurance cover dietary conditions, prescription foods, or more complex needs like FIV.
Different Types of Cat Insurance
Indoor cat insurance is, by definition, cheaper than outdoor cat insurance. There is less risk, and therefore less reason to charge higher rates.
As well as that, you can find slightly more expensive cat insurance that covers older cats, particularly those that get past twenty and need more expensive care.
How Much Does Cat Insurance Cost?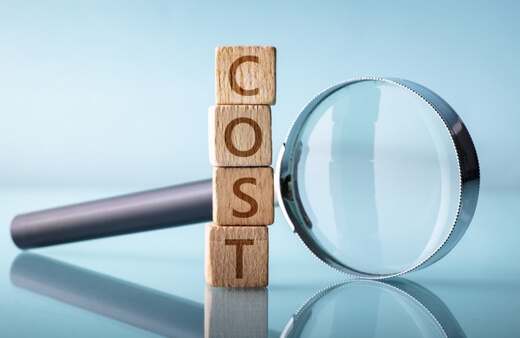 Lifetime cover spreads the cost of your feline friends' care out over their life. For older cats, this can mean great value, but for younger cats, it often seems like a waste of money.
However, just remember that that premium today will be the same in ten, even twenty years' time. You might be making more than a typical annual vet bill for a young cat, but older cats need regular attention for problems from arthritis, to stroke aftercare, and even brain injury.
Indoor cats tend to have a less varied diet and can suffer from dental problems, particularly gingivitis, so make sure that's covered.
For cats with ongoing or hereditary dental problems, there are a handful of cat dental insurance products entirely dedicated to that.
Getting a cat is a commitment so be sure to read our article about the cost of owning a cat.
Saving Money on Pet Insurance for Cats
Check out multi-cat insurance products if you want to save money on your full feline family, and always check out comparison sites for detailed analysis of the latest offers.
The Best Cat Insurance Providers in Australia
Pets on Me
Pets on me offer some of the most comprehensive cat insurance around because they know that you want the best care possible for your cats. As well as standard illness and accident protection, they offer up to $15,000 in unexpected bills each year with an incredibly fast claims team.
Perhaps most importantly, they offer veterinary care that offers support for optional treatments, like microchipping, vaccinations, and de-sexing.
Kittens get their first two months of insurance for free, which is reassuring, particularly for newborns where veterinary visits can be all too common, and on top of that, Pets on Me will cover 100% of your vet bills!
Bow Wow Meow
Bow Wow Meow doesn't cover optional treatments, like neutering and microchipping, but their accident and illness protection is one of the most comprehensive there is, and it's adaptable based on breed, size, and age too!
While the basic cover level from Bow Wow Meow limits you to necessary and emergency cover, it's incredibly easy to claim, and the first few months are almost always free, or well reduced depending on their current offers!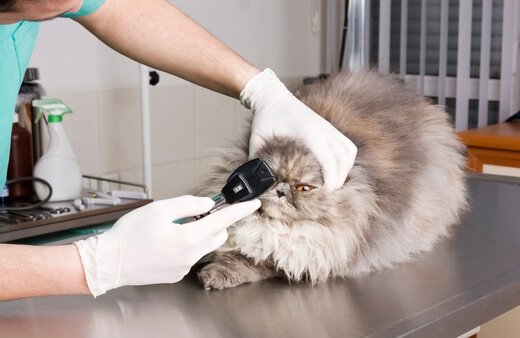 Pet Insurance Australia
Pet insurance Australia has a wide range of insurance products for cats, but their best seller is the standard basic package, which is pretty generous on its coverage, but we'd still suggest going for a slightly more expensive option if you can afford it.
As one of Australia's biggest cat insurance companies PIA doesn't just insure based on size, they focus their insurance based on breed. Like any loving cat owner, you'll know only too well that breed has everything to do with a cat's health.
Long-haired breeds suffer from hairballs and gastrointestinal upset while short-haired breeds can get skin infections. The premium you pay with PIA reflects the specifics of each breed, making it ideal for anyone with indoor cats.
RSPCA Pet Insurance
RSPCA is one of the best-known pet brands in the country, if not the world. Their pet insurance products are highly adaptable, easy to access, and managed by a team of pet lovers who understand that you often need emotional support as well as financial support when you call them.
From what we've seen of the RSPCA, their cat cover is the most generous. While your premium might be higher, there's a clear understanding of the needs of cats, with elective surgeries included for de-sexing and vaccinations and up to $20,000 in annual bills covered.
For homes with more than one pet, each pet gets a 10% discount on their premium too!
Coles Pet Insurance
Coles Pet Insurance is your basic cat insurance provider, run through the supermarket brand, and operating as most supermarket cat insurance does.
But, what they lack in the human touch, they make up for in value, with some of the most affordable cat insurance products on the market, and a good record for paying out when you need it!
Coles has to be the cheapest cat insurance provider in Australia.
Their record is outstanding, with easy claims and great budget offers, plus, your premium goes to a good cause, helping one of the country's biggest animal charities to support the health of stray and injured cats as well as wildlife.
Cat Insurance Frequently Asked Quesions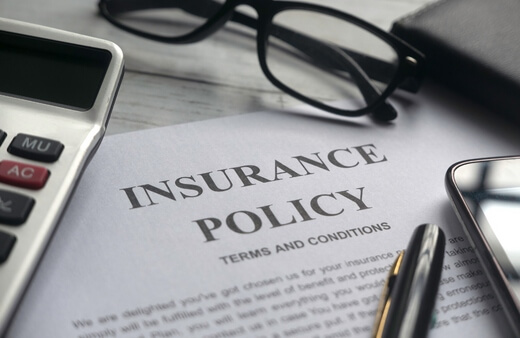 Is cat insurance and kitten insurance the same?
Kitten insurance and cat insurance are basically the same but you can get bespoke packages for expecting mothers from most insurers. Just be sure to let them know your cat is expecting to make sure you're covered for all possible outcomes.
After the births, they can offer insurance for each cat, while some offer multi-cat packages to keep the cost down.
What cat insurance should I get?
How much cat insurance you need depends on your cat, its habitat, freedoms, and age. Cats typically live for around 14 years, so insurance premiums tend to go up after that age.
However, many live right through into their late twenties. Finding suitable insurance products for older cats can help to bring the cost down.
What does cat insurance cover?
Cat insurance covers basics, like dental care, accident and emergency cover, and some vet checks. The best cast insurance products also cover preventative treatments like neutering and microchipping.
Is lifetime cat insurance worth it?
Lifetime cat insurance is a significantly better option than max-claim cat insurance. Max claim will only cover each illness up to a set amount, and with most ongoing cat illnesses recurring throughout their lifetime, it's worth paying slightly more for unlimited cover for each of the more stubborn illnesses.
Can you get pet insurance if your cat is already sick?
Pet insurers have access to your cat's vet records, so will be aware of pre-existing illnesses. In some cases, those illnesses will be covered by even basic insurance, particularly hereditary problems, but for viral infections, or accident and injury claims, you will need insurance in place before that happens.
Are you covered with cat insurance straight away?
Cat insurance covers your pet against accidents and injury almost immediately. Once you've paid your first monthly bill, you're covered.
If you're changing insurance providers, it's worth asking your new provider to delay the start date of the cover until your previous cover ends, to avoid being double billed.
Avail Only the Best Cat Insurance in Australia
I'm a cat person. I always have been, and I always will be. We've got four in fact, and our last girl got to a gorgeous twenty-seven years old. As she got older her health declined and her vet bills mounted, but she was never unhappy or uncomfortable.
Without cat insurance, we'd have been in a really tough situation with her ongoing bills, and I hope you find the best for you with our help because cat insurance gives you more time to focus on the good things when bills start mounting up.